Carpet Cleaners That Are Guaranteed To Stand Out Above The Rest
Our ProChem Legend and ProChem Everest Truckmounts set us apart making us one of the best carpet cleaners in town!
If you have a busy household with a lot of traffic, investing in professional carpet cleaning is the best way to keep your home clean, fresh, and healthy for your family.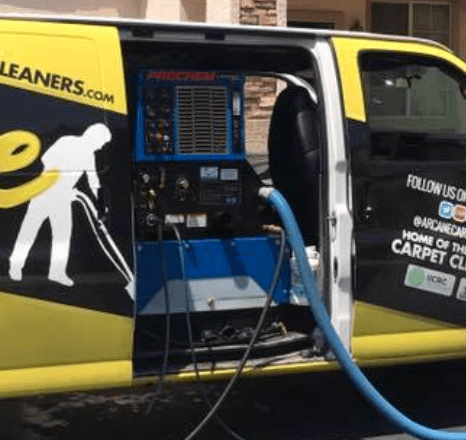 ProChem Legend GT
The Legend GT is apart of the legacy of Prochem quality in design and manufacturing. When the simplified design and patented heat exchange system are paired up with Arcane Carpet Cleaner's most reliable components a Legend is created. The Legend GT is guaranteed to provide the performance you demand in a truck mount that delivers.
ProChem Legend Features
Simplified design for no-hassle operation.

Patented heat exchange system provides plenty of heat while eliminating the need to bypass water to the waste tank.

Perfect for commercial jobs or de-flooding and water restoration work.

Last Step Chemical Injection for long life of water pump and heat exchange system.

60 gallon belly water tank maximizes space savings allowing plenty of room for additional equipment.

Waste Pump Out Operating Switch- Ability to operate optional waste pump out from front of machine.
Simplified Control Panel.
Easily Removable Front End – Lower panel is removed quickly for maintenance work.
Stainless Steel Chemical Pump- Durable chemical pump provides long life and prevents corrosion.
Pulsation Dampener- Reduces shock caused by piston water pump, providing long heat exchanger life.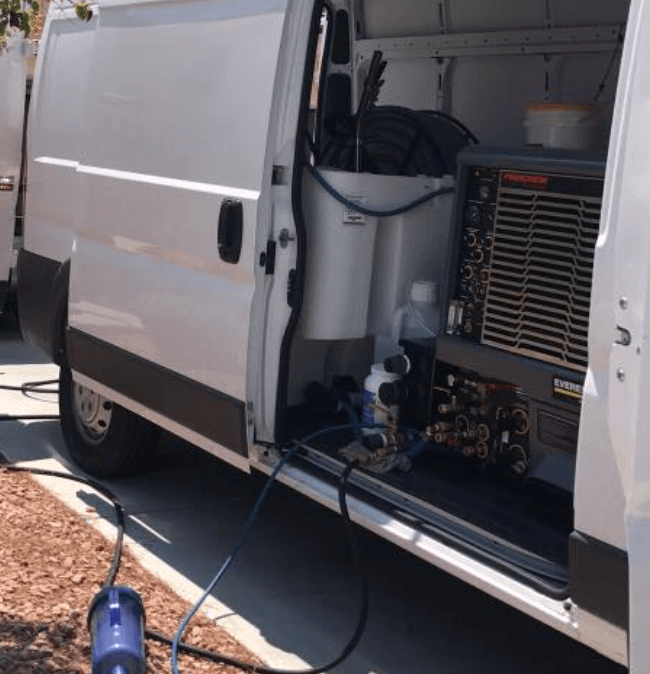 ProChem Everest HP 650
The Prochem Everest Truck Mount is a guaranteed leader in the industry for performance.  It is a fully loaded, super powerful truckmount cleaning machine that levels the competition allowing hot water extraction cleaning "steam cleaning" at an amazing speed with optimum efficiency.
ProChem Everest Features
Pre-filter Box: Easy clean up between jobs without opening waste tank.
2 Volt Outlet: Plug in floodlight so you can keep working even if the power is out.
Exhaust Deflector: Keeps exhaust off operator and out of vehicle.
Auto Chemical Prime: Automatically primes chemical system making set up easy.
Chemical Simulator: Simulates chemical flow without having to trigger wand to easily switch between chemicals.
Hot Water Tap: Fills up your chemical jug with hot water to improve chemical performance.
Dual Wand Operation: True dual wand operation for large commercial jobs or high volume cleaning
Shutdown Identifiers: Diagnose cause of shutdown to correct the problem limiting downtime right on the job.
Electronic Fuel Injection: Eliminates the need for a governor, improves RPM stability and automatically adjusts for altitude changes.
Console Light: Allows easy to read control panel to be illuminated at night.
Outstanding vacuum for water restoration, dual wand operation and long hose runs.