Preserving the pristine condition of your furniture demands regular upholstery cleaning. Daily use leads to the buildup of dust, dirt, and inevitable spills, threatening the longevity of your cherished pieces.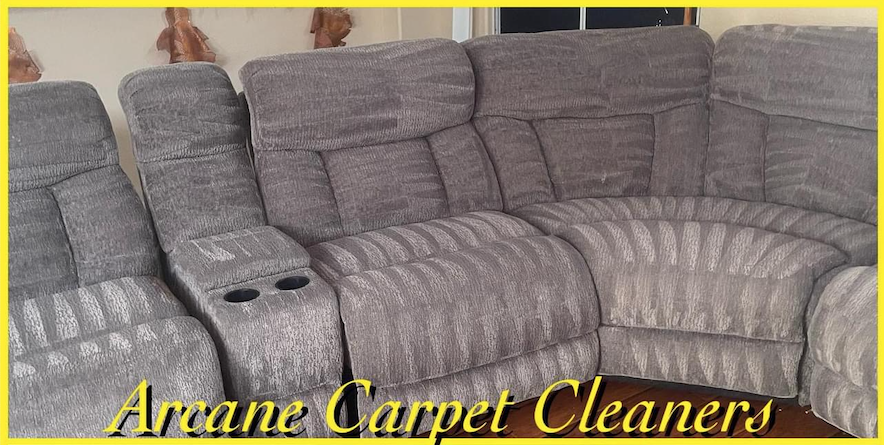 5 Questions To Ask When Hiring Professional Carpet Cleaners
We have put together important questions each customer should ask when deciding which carpet cleaning company best fits the needs of their home.
How to Prepare for Arcane Carpet Cleaners
Clear away any furniture blocking the areas you wish to have cleaned.   Arcane Carpet Cleaners asks that customers remove any furniture or smaller items such as lamps and tables from the desired area being cleaned prior to our scheduled arrival.  By doing this, it ensures that our technician is able to focus solely on the "steam cleaning" of the customer's carpets and any other problem areas.
Vacuum areas prior to arrival.  To ensure the most high-end carpet cleaning possible, Arcane Carpet Cleaners recommends that our customers vacuum all areas needed to be professionally cleaned.  By doing this, it allows our technician to sufficiently clean the carpets without any debris obstructing our process.
1. Pre Inspection
We evaluate the upholstery fabric type to determine which cleaning method to implement. 
2. Pre Treatment
We meticulously select cleaning products tailored to your fabric type, ensuring optimal care. Rest assured, all our products are color-safe, eliminating concerns about any color bleeding. Our specialized cleaning solution effectively breaks down soils, oils, and pesky spots, preparing your upholstery for a comprehensive and meticulous cleaning process.
3. Agitation & Spot Treatment
We employ a delicate hand tool designed to gently agitate the cleaning product, effectively dislodging and breaking up soil without causing any harm. Our expertise ensures the precise selection of the appropriate brush for your specific fabric, safeguarding against any potential damage during the cleaning process.
4. Hot Water Extraction "Steam Cleaning"
In the final phase, our state-of-the-art truck mount, equipped with the upholstery tool attachment, meticulously rinses your upholstery with hot water, extracting embedded dirt and soil effectively. Within a mere 2-3 hours, your furniture is dry and ready for use. Our advanced cleaning process leaves no sticky residue, ensuring a refreshed and immaculate finish.
We Also Offer Mattress Cleaning!
While often overlooked, cleaning your mattress is equally vital as maintaining carpets and upholstery. Despite being a hub for daily absorbed debris like dead skin cells, body fluids, and pet dander, mattresses are frequently neglected in cleaning routines. At Arcane Carpet Cleaners, we employ hot water extraction to eliminate these accumulated contaminants during our comprehensive mattress cleaning process. Once the mattress is free from unwanted dirt and grime, we apply a deodorizer, ensuring not only a clean and refreshed look and feel but also a delightful, fresh scent.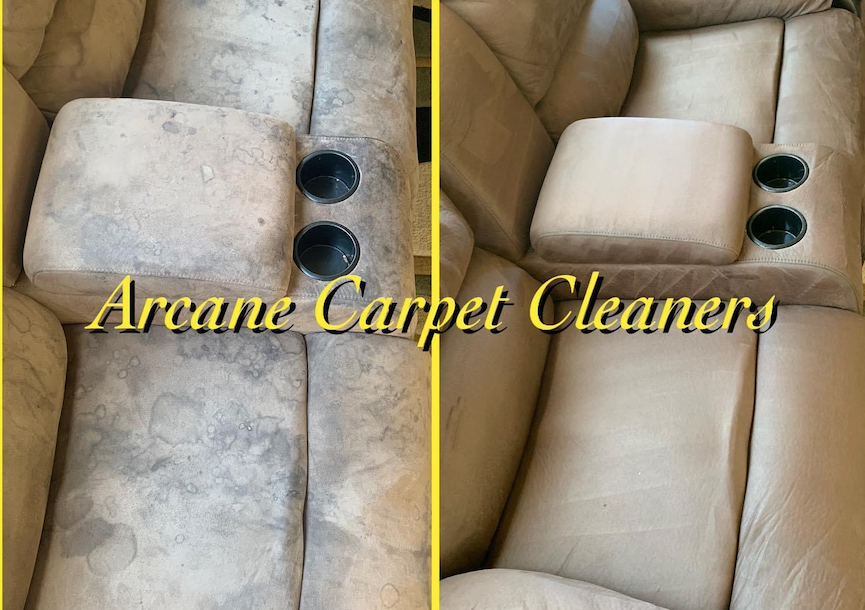 Benefits to (HWE) Hot Water Extraction "Steam Cleaning":
Can Clean all types of surfaces
Effective at removing bad odors
High heat and pressure allow for faster dry times
Recommended by all major carpet manufacturers
Use of eco-friendly, pet and child safe cleaning products
Wastewater is disposed of properly and will not harm environment
High heat temperatures help to kill the bacteria